Why work at Select?
Select Sprinklers & Lighting helps homeowners and businesses optimize their water and energy use — bringing their yards to life and reducing water waste while saving them time and money. 
But only a select few have the qualities to bring this mission to life. A strong work ethic, the ability to thrive working with others or working alone, but most importantly — a love for the outdoors and people… think you have what it takes? 
Our team members enjoy these benefits:
Stay healthy
Full-time employees enjoy a health benefit plan.
Work hard and play hard
Join us for fun company events
Enjoy competitive wages
Your hard work will be appreciated — and you'll be compensated with industry-leading wages.
Referral bonuses!
Tell your friends about the opportunity at Select Sprinklers and you'll receive a bonus when they sign on and stay for three months.
Build your career
We may be a small team, but there are big opportunities for those looking to build a fulfilling career.
Paid safety training
We'll supply you with extensive health and safety training so you'll know how to safely handle every situation.
Everything provided
We supply your uniform and all the training and tools you need to be successful — plus a company vehicle to take you to the job sites!
Work steady hours
Work steady, Monday to Friday shifts so you'll have plenty of time to relax and enjoy your summer!
Mission, Vision & Values
Keeping the outdoors green…
We love the outdoors and saw homeowners struggling to water their lawns and gardens… that's why it's our mission to help people enjoy lush, beautiful lawns and gardens while giving them back their Saturdays! Our lighting division helps in these efforts by making our client's homes look magical after dark while keeping them safe and secure.
About Us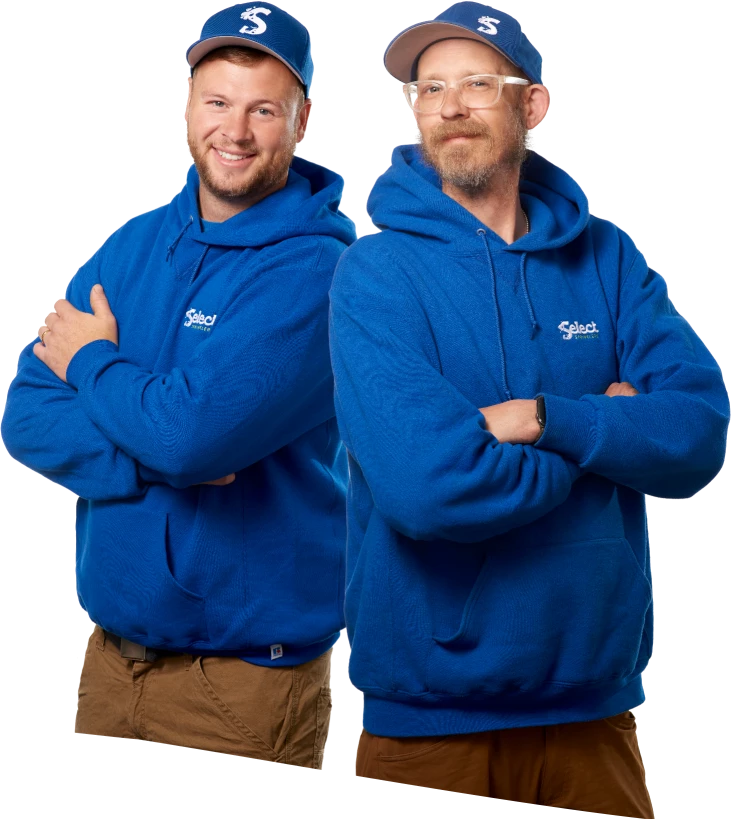 Culture
See our team in action!
Work is a big part of your life. What you do and who you do it with matters...a lot. More than just clocking in and out, you want to make a difference in the world — in the lives of the people you work for, and the people you work with.
But to get there, you need to take risks, change things up and be bold. You need to make a splash!
Select is a small, tight-knit team. We take our work seriously, but we don't take ourselves too seriously. When the day is done or we take a well-deserved break, we know how to kick back and have a good time together!
Testimonials
Hear it from our team!
"the crews are comprised of good hard working folks who are easy to get along with and fun to work with, yard was well stocked, trucks in good condition; availability of tools and machines"
- Team Lead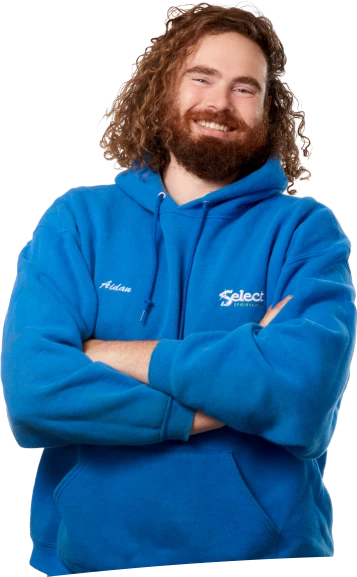 How to Apply
Ready to make a splash in your career?
Find your position
Find the posting that suits your skills. Don't see one? Send us an application anyway!
Apply online
Fill out our online application form, attach a resume and tell us why you're one of the Select few!
Start your new career
If we like what we see, we'll be in touch with you to schedule a time to chat.
Don't see a position for you?
Don't see anything? We're always looking for the Select few… send us your application anyway!
Service Area
Serving homeowners and businesses in Burlington, Oakville, Hamilton & surrounding areas.